Doggy™ Premium Dog Car Seat Cover
$ 95,00 – $ 129,00
6 products left.

7
people are currently looking at this product.
Free shipping on orders over $50!
Satisfaction Guaranteed
No Hassle Refunds
Secure Payments
Want to take your dog in the car with you but would rather not see all that hair and dust all over the seats? Do you want to protect your seats from scratches, dirt, pee, and other possible damage?
Protect the interior of your car with our Doggy BackSeat Car Cover. Made from 100% waterproof material, this car seat cover will make your life easier. And you can use it again and again, just put it in the washing machine when needed.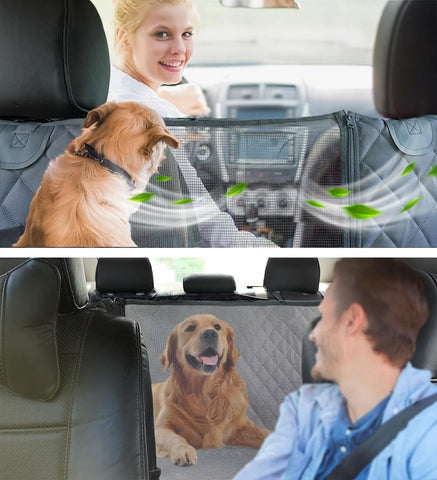 Strong and safe oxford material with non-slip TPU coating.
Durable and waterproof.
Easy installation in 2 minutes max.
Easy to clean in the washing machine.
Mesh window so you can see your dog in the back seat at any time. In hot weather, air conditioning from the front circulates perfectly through the mesh to cool your dog in the back.
Package includes:
1 Doggy BackSeat Car Cover: standard size 56.3″ (143cm) x 60.3″ (152cm) [W*L] or large model 66.77″ (162cm) x 60.24″ (153cm).
1 dog seat belt: it adapts to the size of your car with adjustable straps and plastic buckles.
2 door slide straps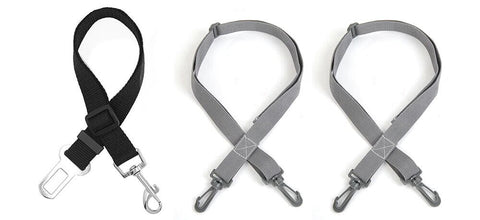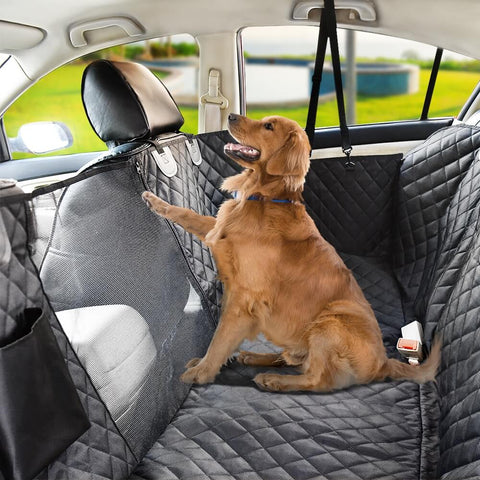 Estimated delivery:
USA: 5-7 days (USPS/UPS)
UK, Europe: 15 days
Australia: 13-20 days
Canada: 10 days
Rest of the world: 10-21 business days