Fluffy™ Anxiety Reducing Pet Bed | Cat & Dog
$ 39,95
6 products left.

7
people are currently looking at this product.
Free shipping on orders over $50!
Satisfaction Guaranteed
No Hassle Refunds
Secure Payments
Did you know that millions of cats and dogs suffer from anxiety?
Our Fluffy™ cushion is the solution to allow your little loves to be able to sleep calmly and comfortably.
Your protégé will find himself filled with happiness with the combination of sweetness and the feeling of security provided by the raised edge of their new pouf!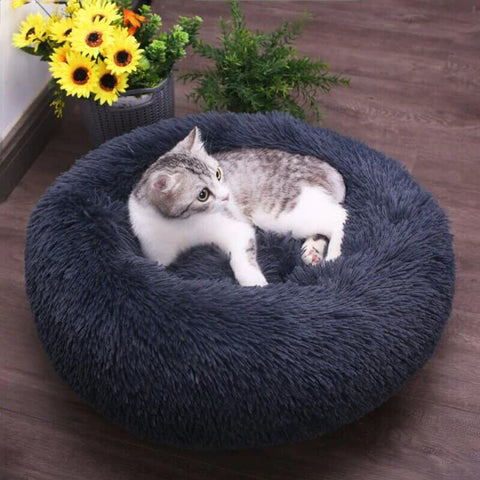 ✅ Relieves anxiety – It helps relieve your pet's anxiety, relaxes them more easily, and helps them sleep more deeply.
✅ Improves health – By increasing the feeling of security provided by the raised edges. It will therefore reduce stress on the heart and brain for a long and healthy life!
✅ Comfortable – Give your fur ball a space of incomparable comfort. Made of ultra-soft long-haired synthetic fur, the papattes of your small or large animals will love it. It is one of the most pleasant soft materials.
✅ Very simple cleaning – We recommend washing by hand or in the washing machine (maximum 600 rpm).
This product is in high demand. Order yours today before stocks run out.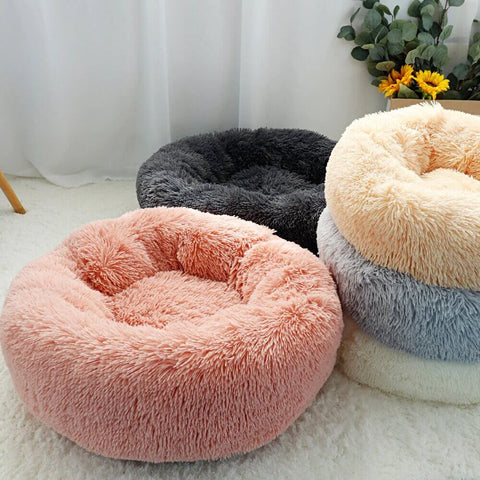 Characteristics:
Manufactured in long-haired synthetic fur.
Machine washable
| | |
| --- | --- |
| Sizes (diameter) | Pet Weight (for reference) |
| XS (16in/40cm) | Less than 10 lbs /4.5 kg |
| S (20in/50cm) | Up to 10 lbs / 4.5 kg |
| M (24in/60cm) | Up to 15 lbs / 7 kg |
| L (28in/70cm) | Up to 25 lbs / 12 kg |
| XL (32in/80cm) | Up to 50 lbs / 16 kg |
| XXL (39in/100cm) | Up to 100 lbs / 45 kg |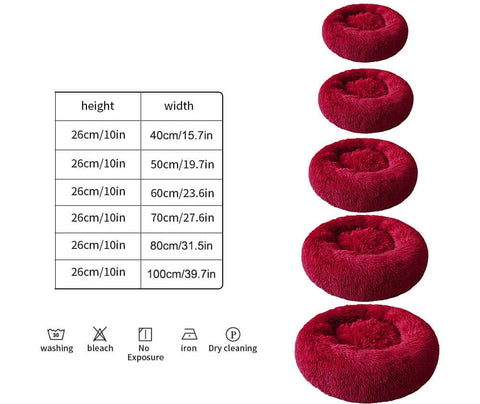 This is an average estimate. Please take into consideration the weight and size of your pet when purchasing. Don't hesitate to order an extra size if your fur ball likes to have room.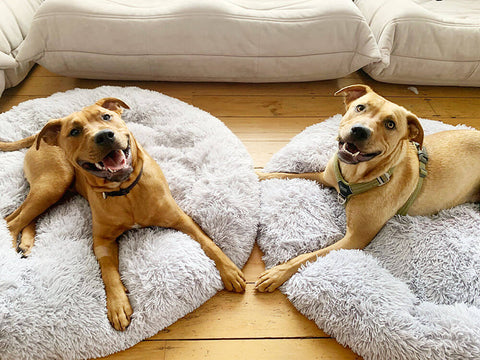 Guarantee of authenticity: we guarantee the authenticity of the Fluffy™, and it is the only one to hold the CE marking regulation (EC) n°765/2008.
Estimated delivery:
USA: 4-10 days (USPS)
Rest of the world: 10-21 working days
Shipping & Delivery
:
Thank you for choosing Tribe of Pets! All orders are shipped with tracking within 24 to 48 hours of you placing the order using USPS, Canada Post, or other carriers via ePacket depending on your location and fastest available service.
Typical delivery time frame is between 5 to 10 days. All orders are shipped with a tracking number so you can track your package every step of the way. We offer Free Shipping Worldwide for a limited time. Read our Shipping policy for more information.