Chicken Family Dog Chew Toys
$ 19,95
6 products left.

7
people are currently looking at this product.
Free shipping on orders over $50!
Satisfaction Guaranteed
No Hassle Refunds
Secure Payments
Entertain your dog with the family chicken! Perfect for a small, medium, or large dog. Your pet will love to gnaw, toss or chew around the house one of the chicken family members or the chicken leg. That's part of what makes this a fun toy. 
This squeaky item is sure to get a smile from other animal lovers. The Chicken Family members are easy to hold in your hand while letting the dog chew away on them.
Luckily, chickens are resistant creatures, and they won't mind being chewed by your pet; they have seen worse. 
Natural latex material (rubber), eco-friendly, non-toxic and bite-resistant
When your pet chews or squeezes it, chicken expresses itself with sounds!
Funny toys
Chicken length: 7.9″ (20cm)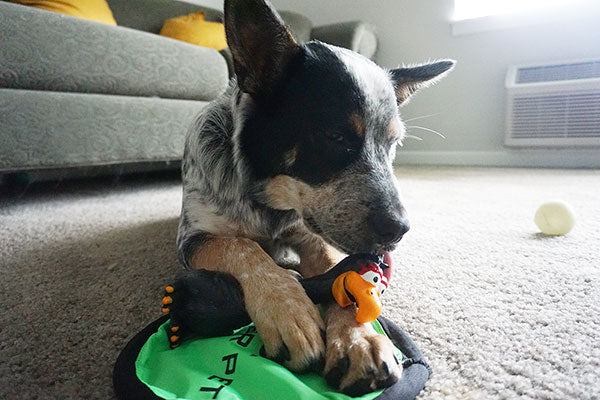 Credit: IG – @benji.erwin
Shipping & Delivery
:
Thank you for choosing Tribe of Pets! All orders are shipped with tracking within 24 to 48 hours of you placing the order using USPS, Canada Post, or other carriers via ePacket depending on your location and fastest available service.
Typical delivery time frame is between 5 to 10 days. All orders are shipped with a tracking number so you can track your package every step of the way. We offer Free Shipping Worldwide for a limited time. Read our Shipping policy for more information.